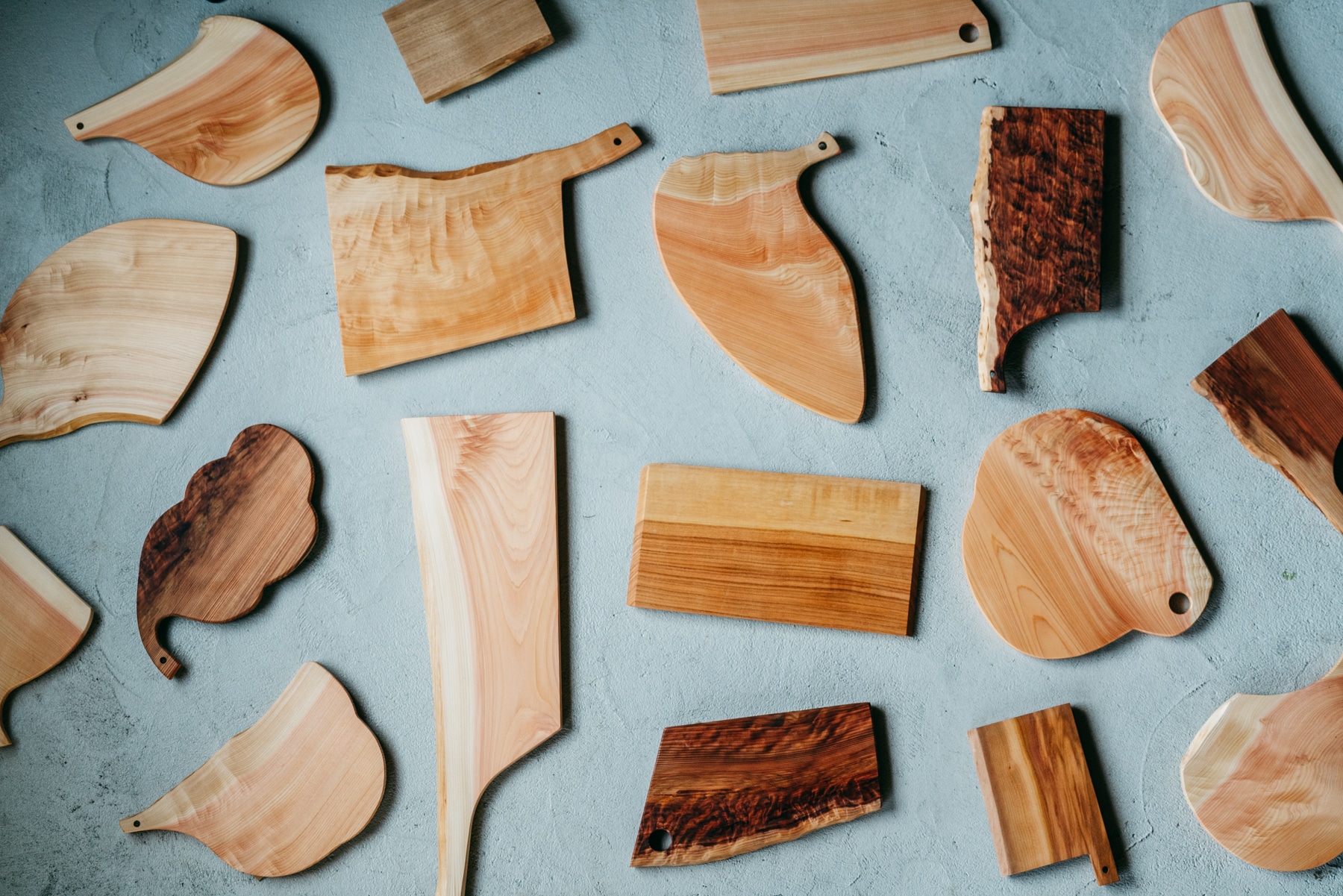 Our wooden cutting boards are among our most popular products. They can be used not only as a cutting surface, but also for serving food. We make them from virgin wood featuring natural grain and knots, preserving the rich texture and inherent beauty of the wood.
The woods we use are mainly cedar and cypress whose grain, knots and unusual shapes make them unsuitable as building materials. We make the most of these "imperfections" by working in harmony with the wood's natural contours and visual characteristics while preventing precious resources from going to waste.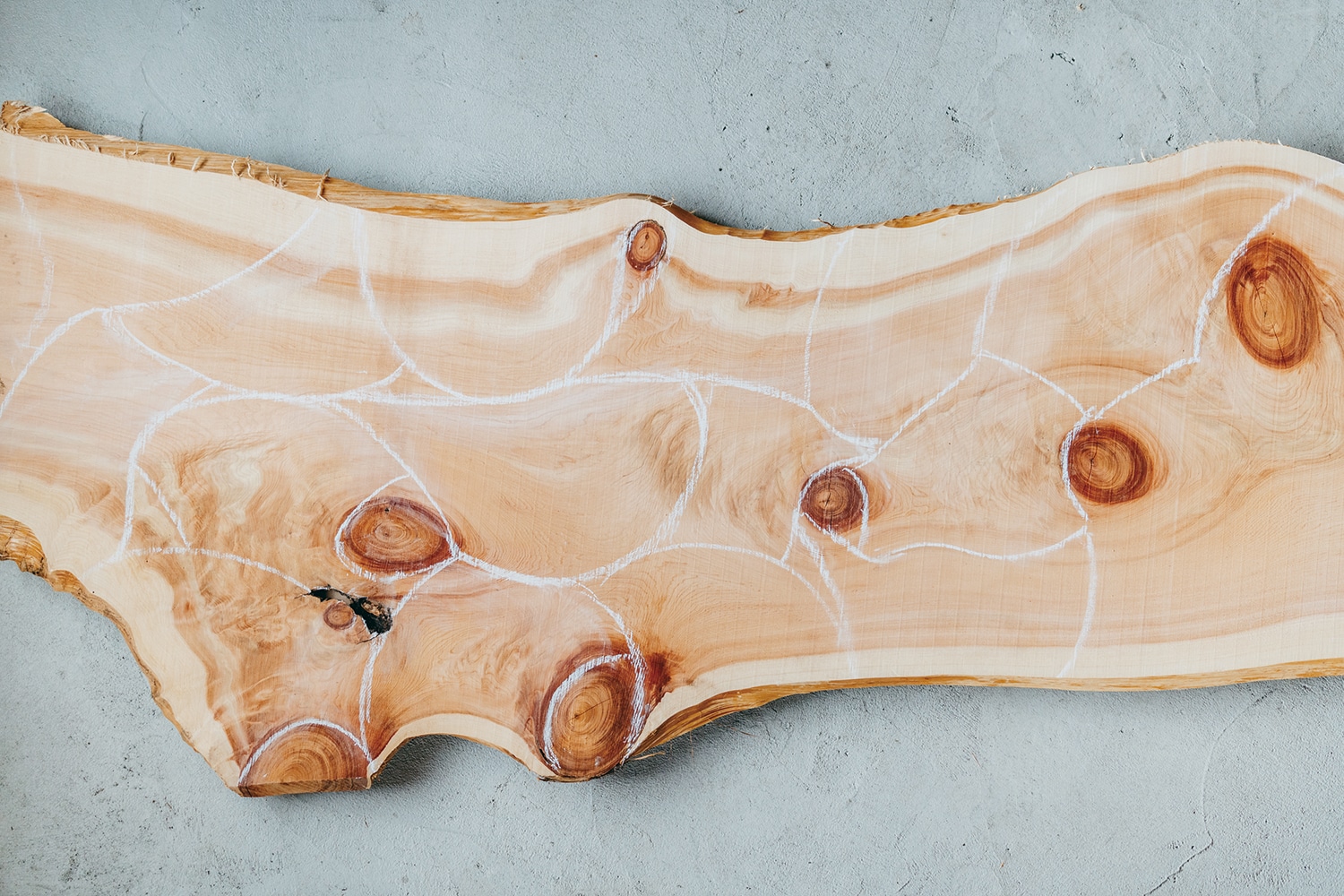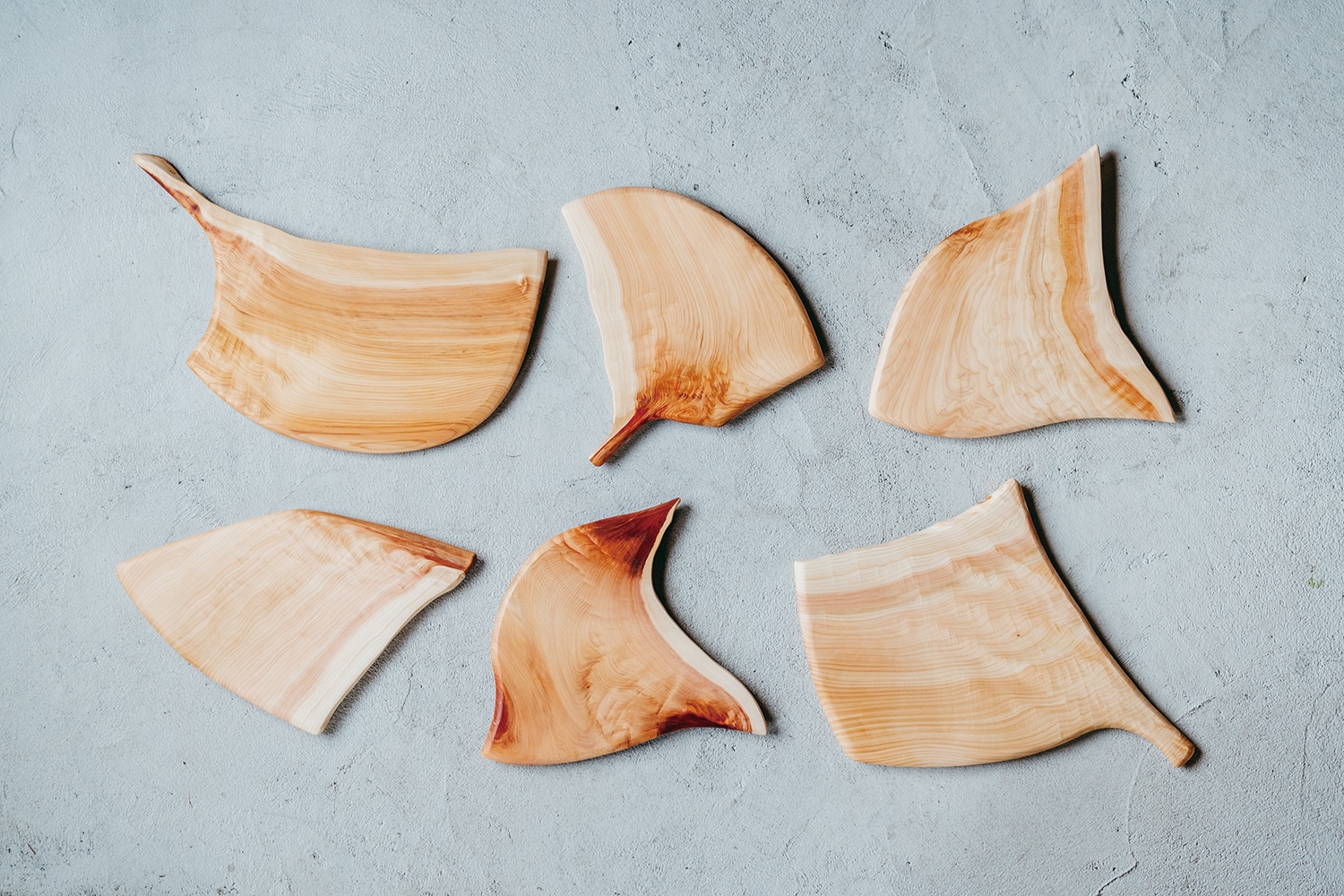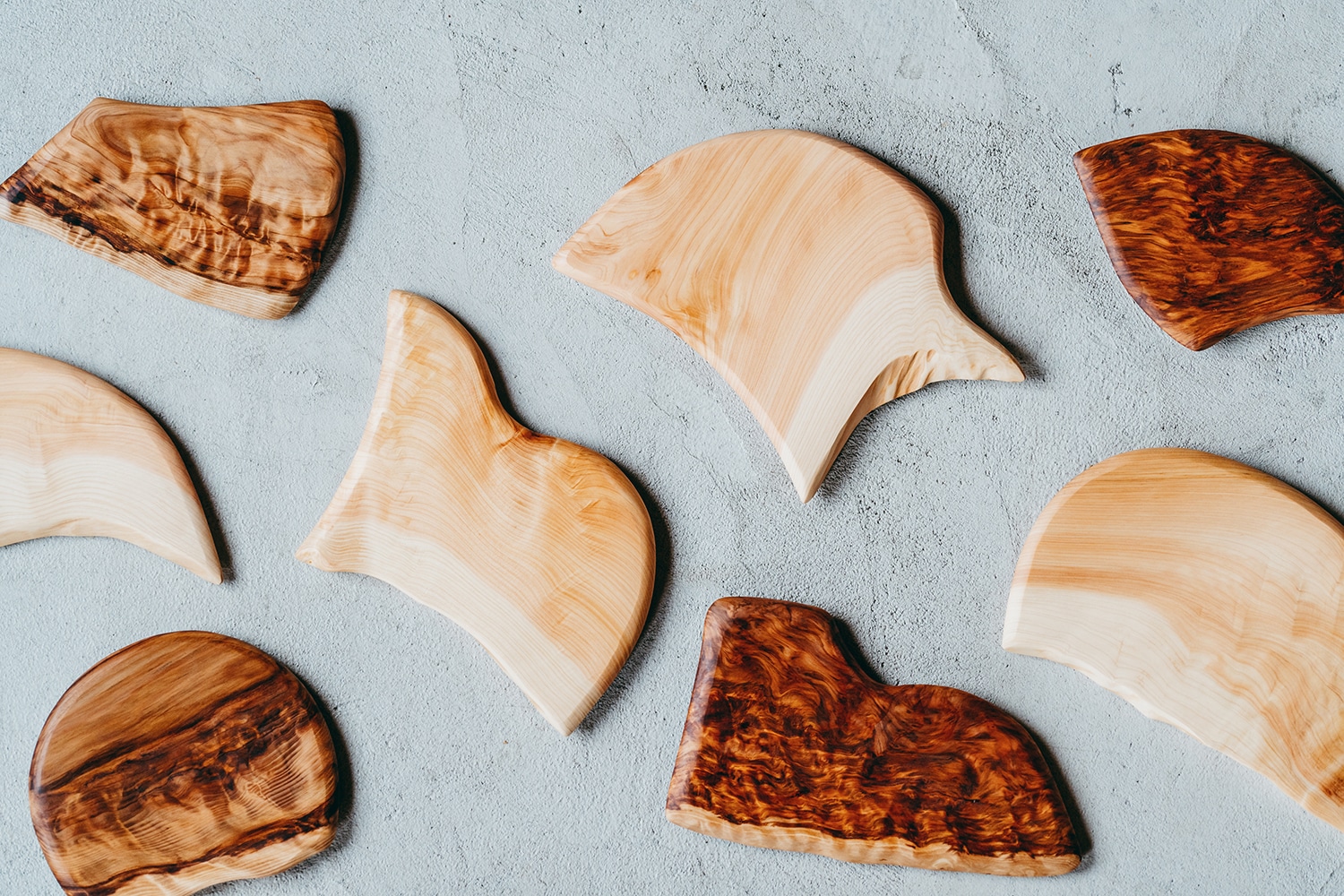 At Skywood, we are passionate about our work. Each cutting board we craft is unique and features a different color, shape, texture and even scent. We are excited to share our enthusiasm with you through our natural-wood products.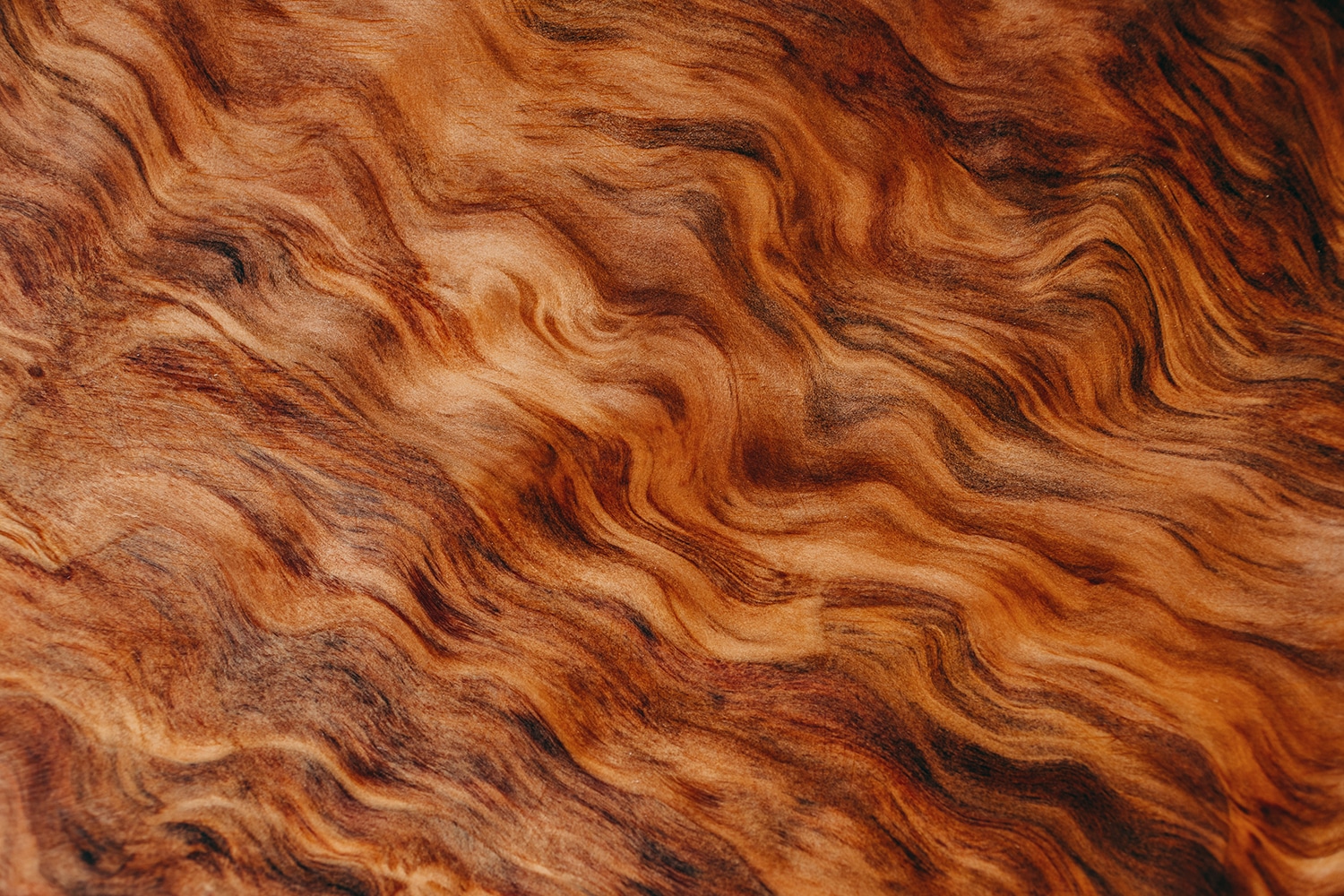 -----
Coating

We apply to our cutting boards an inorganic, quartz-glass-based ceramic coating that conforms to the Food Sanitation Act. The coating permeates the surface of the wood, providing excellent water, oil and stain resistance while maintaining breathability.

Precautions for use
Wash the cutting board in cold or hot water using a sponge or a cloth and a mild dishwashing detergent. To protect its coating, do not leave the board in water for an extended period or wash it in a dishwasher. If the board's luster or water repellency deteriorates, apply a light coat of drying oil, such as linseed, walnut oil or safflower oil, to the entire surface and let it dry for at least 24 hours before using. (Although rice oil and olive oil are not drying oils, they can also be used.)
Caution: Linseed oil can spontaneously combust and start a fire. If you use linseed oil, be sure to dispose of any oily cloths properly.

Quality standards
As our cutting boards are designed to highlight the natural shape of the wood, there will inevitably be variations in the size and texture of the products.